Cafeteria - Menus, Price Lists & Notices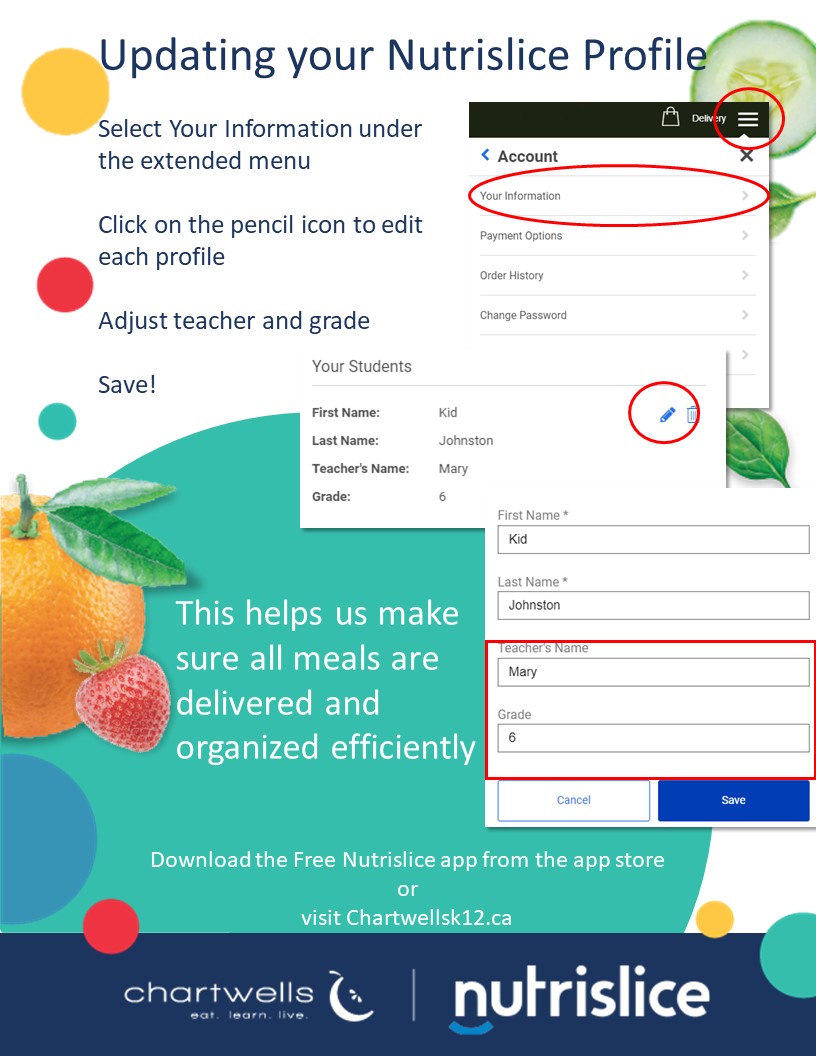 Order online or by downloading the app!
Important notes:
Please update your child's profile information before ordering!
Go to the Menu (3 lines at the top of the screen)
then click Your Account,
then click Your Information
Update the Teacher's Name and Grade.
This section needs to be updated for your child's lunch to be delivered to the correct class.
All orders need to be placed by 7:45am to be processed for that day!